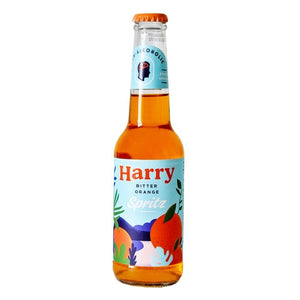 Harry Bitter orange
So enjoyed this drink. Wonderful flavour. Its helped me cut down on the whiskeys!! Not overly sweet - so I feel like Im having a 'dop'. DELICIOUS!
5/5
Delicious alcohol-free alternative to an Aperol spritz. Delivered quickly which was a bonus.
This is the winner!
Definitely the winner in the range of drinks I bought. Perfect bitterness to sweet ratio, amazing drunk straight from the bottle (what a cute bottle, really!) or poured over ice and lime.
Awesome
I love this bitter orange- its so delicious! I sometimes add a dash of soda and lots of ice for a slightly drier option. It's got tons of orange flavour and a bitter end.